The above photo was took in Nilgiris. This is Feb.14. At that time most of guys weared the green shirt especially kalai.
This was really enjoyable moment. we stop the bus...then we dance by using bus audio systems.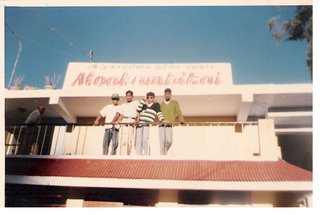 This was the hotel we stayed. we booked the two rooms in that hotel. And also I think we did camp fire in that hotel.
This was most memorable moment... one of the girl had a birthday during that period.
I think date was Feb.13.